Whether it's a hot shower on a winter morning to take the chill off your shoulders, a short but sweet shower after your Monday morning jog, or a big morning shower can give your day the boost you need. If you don't have a shower screen, you end up juggling the bathroom.
Yes, a good shower is essential, but what's even more essential is a good shower screen, especially if you've just installed a new shower and don't want to spoil the look with a curtain that can sometimes look old-fashioned and less hygienic.
Bathroom screens are a great way to ensure that your bathroom not only stays splash-free while showering, but also looks good every time.
Our handy guide will tell you everything you need to know about shower screens, helping you to add a touch of class and beauty to your bathroom.
What are shower screens?
Bath shower screens are a transparent or translucent structure used to separate the inside of the shower or bath from the rest of the room and stop that terrible flooding that occurs when showering. In our honest opinion, they are prettier than shower curtains, more hygienic and much easier to clean, which makes them our best choice when it comes to avoiding puddles in the bathroom.
What are the different types of screen?
Single panel: Generally manufactured using a single glass panel that can be opened through a hinge. They tend to be the most common choice as they provide a clean and uncomplicated design that does not have many corners for dirt to accumulate. It is the perfect ally if you are looking for a minimalist and simple style.

Double panel: These have a hinge in the centre of the screen, which means they can be opened in different ways. They can work in a similar way to shower doors, which is great if you have more space or want a little more protection against splashes. Double panel bath screens also tend to be more durable, which is useful if you have a longer bath that needs those extra inches and you don't have to worry about replacing the screen, as it will last for years.
Foldable bath screen: Foldable bath screens can be pushed and folded tightly when not in use. They look great and allow easier access to the bath, which is great if you're bathing children and need easy access. They're also great for smaller bathrooms where you don't want a fixed glass panel, which limits your space and takes away from your mobility inside.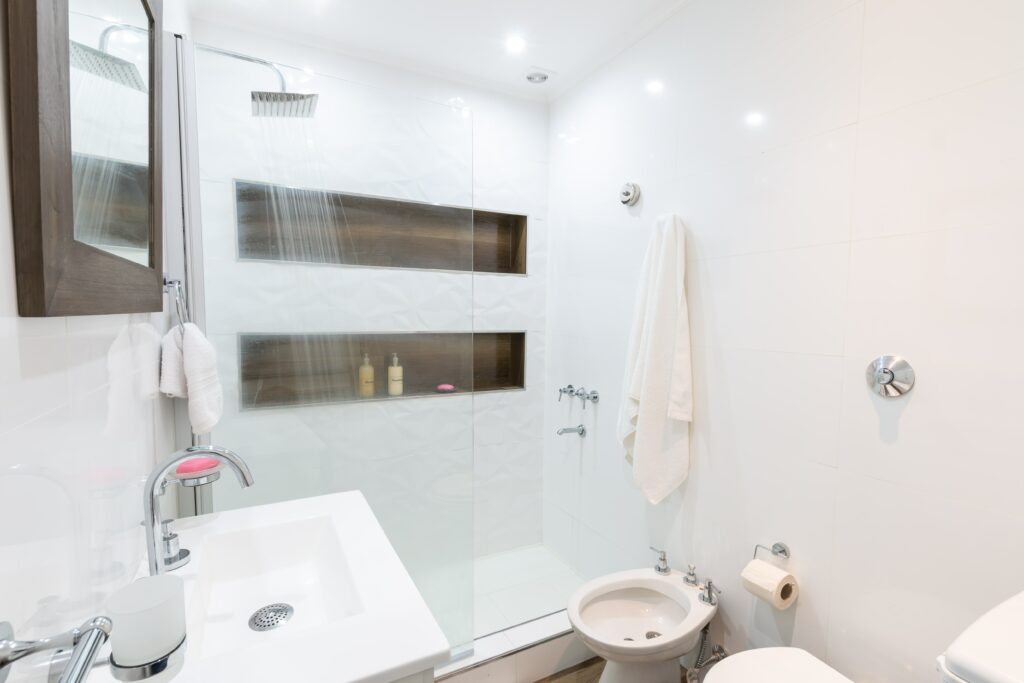 Can they be installed in any bath?
Although bath screens are often used in straight baths, they can be custom built to fit many different shapes and sizes of baths. The most popular are rectangular shaped shower baths, which provide extra standing room. Custom-made shower enclosures can even be made to fit underneath sloping walls or other complicated angles. Although you may pay more for a custom design, the final look combined with a splash-free bath makes the cost worthwhile.