The economic crisis caused by the spread of coronavirus is ongoing. Its effects are becoming increasingly visible in all sectors of activity. In ponsico aluminum carpentry we are not ignorant of this situation, for this reason we put at your disposal, for a limited period and mentioning that you've seen it here, windows and doors of profile thermal break at the price of normal windows.
If, that is, we offer windows and doors of the Stilo 60 RPT series, at prices of the S-350 Eur series.
The Stilo 60 RPT series is a 60mm sheet with a thermal break with 28mm polyamide, it is a closed sheet without a reed, compact monoblock model, with a capacity for 30mm glass.
Sample budget: Single-pane tilt and turn window with Climalit® 4-22-4 sunguard® hp 60/40 series STILO 60 RPT glass in white lacquer, with 45 mm lining. Medida: 1000 x 1000 mm 433€ + IVA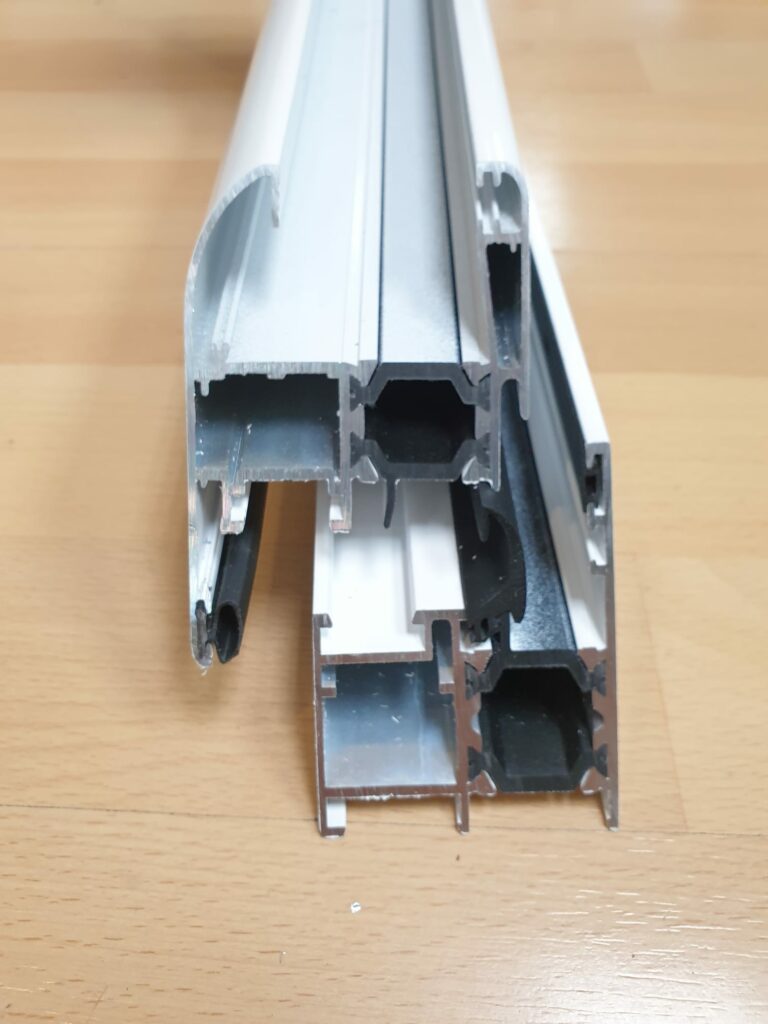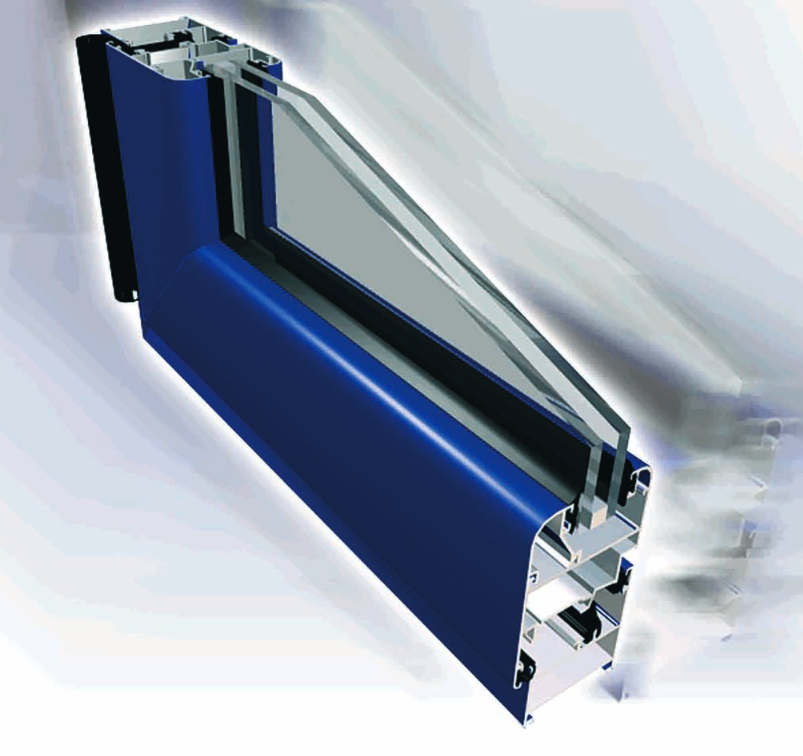 What advantages does a Stilo 60 RPT series thermal break window offer over a normal S-350 series window?
Here's what we can do below.
The thermal bridge break began to be applied in the middle of the twentieth century, applied in carpentry in the most advanced countries, more specifically coincided with the commercial appearance of insulating glass. Basically the rpt is based on the physical principle of transmission, thus affecting the thermal insulation of the carpentry profiles. It's the same principle that has a simple pan handle so someone doesn't burn.
The rpt is achieved by using an insulating element between two aluminium profiles (one inside and one outside) to prevent transmission. (heat or cold). This element, which is normally made of polyamide, joins both profiles through an industrial process. This process is more complex than traditional non-rpt profiles that do not require a joining process. That is why its production is more expensive than a simple aluminium profile, in addition its subsequent transformation into frame or sheet carries the use of more elements and manufacturing time.
These measures are aimed at reducing a home's energy expenditure. For example, in a house of 100m2 with 5 windows the change of a carpentry with rpt (not counting glass) would be 5-6% in heating and 15-20% cooling. If we add to that a glass enhancement can be increased up to 3 times these figures, that is, 15% in heating and up to 60% in cooling.
On the other hand, there is another very important aspect such as condensations. A carpentry without rpt is very easy to have condensation especially the more humidity and/ or temperature difference there is. While this moisture is very difficult to penetrate the profile, condensed water can wet the floor and wall causing both damage and, worse, the appearance of microorganisms (such as mold) that need such environments for their life and growth.
There are other aesthetic advantages that also provide rpt profiles such as the two-color theme (to be able to make profiles of different color or finish to the inside and outside) that allow thousands of combinations and cannot be made in profiles without rpt.
Having seen the previous paragraphs we see that the advantages of a series of thermal bridge break compared to a traditional window are multiple, although this does not mean that the windows without thermal bridge break are bad are manageable and economical windows that easily adapt to spaces that do not require large insulation specifications.
Remember that this offer is only valid if when you place the quotation order you say that you have seen it here
To solve any questions regarding the offer or ask for a quote on offer do not hesitate to contact us.