The Minimalist Sliding Series that integrates spaces
Sliding carpentry with thermal break and adaptable to the most demanding constructions, given its versatility to be installed on 2 track frames with 65 or 75 mm depth. It completes the range of frames in 3 and 4 rails.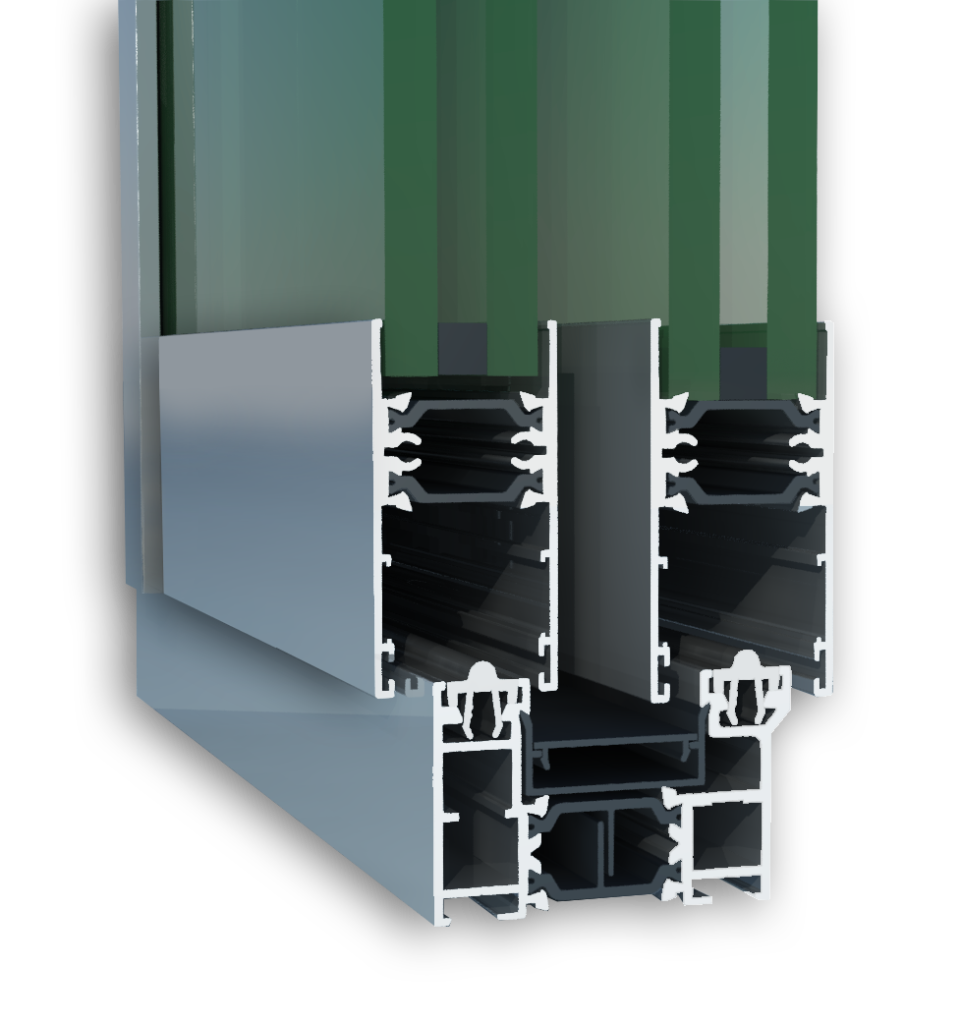 It has the profile of a central leaf with a minimalist 29.5 mm front, the aesthetics that gives the system style and a greater visual field. There is also the option of crossing leaves with the perimeter profile of the system of 70 mm. exposed front, mitering the joint.
El cierre de la hoja con el marco se realiza mediante un sistema de seguridad multipunto accionado mediante maneta, incluso con tirador de embutir para salvar el cruce de hojas. El peso máximo garantizado por hoja será de hasta 200 Kg, con dos ruedas tándem regulables por hoja.
Tiene una amplia gama de perfiles, que facilitan la composición de diferentes diseños así como sus múltiples posibilidades en su puesta en obra.
Its minimalist series is designed to occupy all types of spaces and increase the comfort and luminosity of the rooms. Aesthetic details such as the side covers to cover the rails, lowered frame design to facilitate access to porches or terraces, corner solutions, reinforcements, etc. All these characteristics are adapted to the required needs.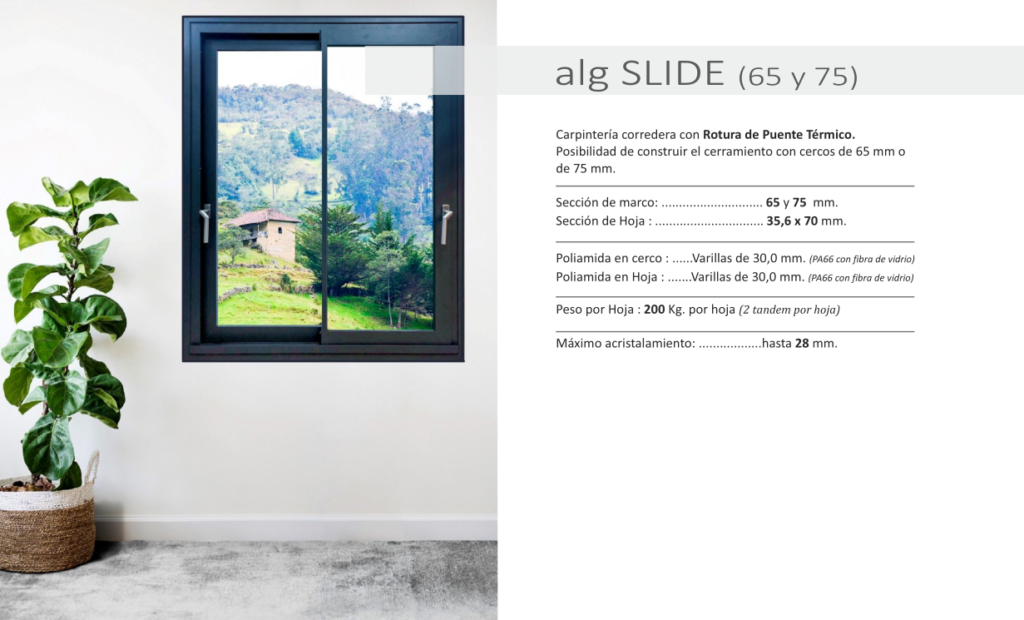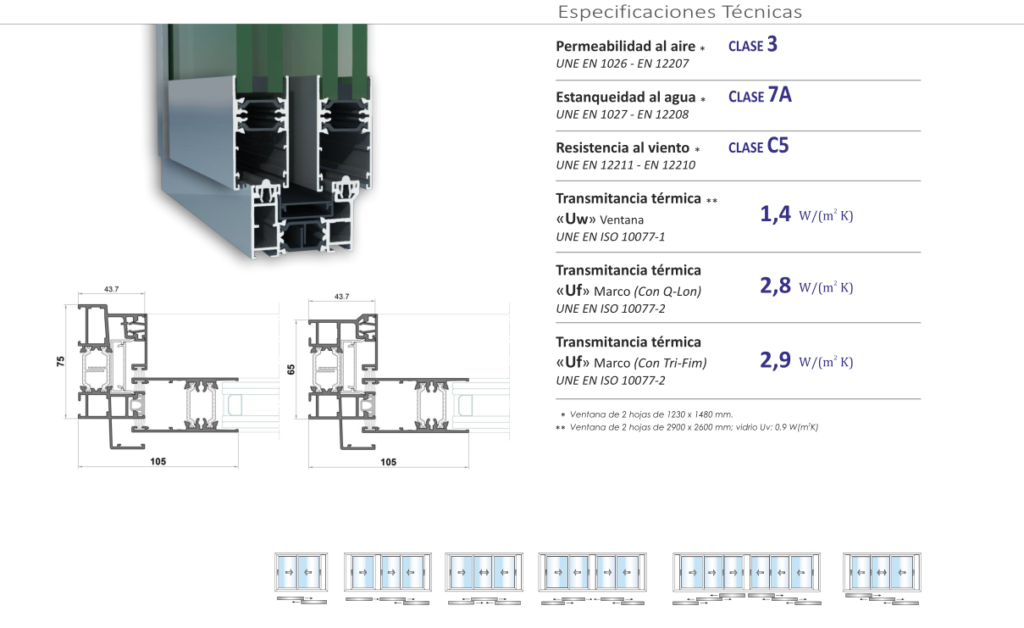 If you have any doubts, you can consult our staff without any obligation.