The kitchen is one of our main projects when it comes to improving our home, many owners long for a large open space for cooking that is comfortable and even for socializing. If you don't want to move in for a dream kitchen, an extension of your kitchen could be perfect for you. As well as adding extra space, you can increase the value of your home.
However, a kitchen extension is a big job and it's common sense to follow a few steps to get your project done smoothly and without putting too much stress on your way. Read on and we'll give you some tips to help you plan your extension and create a perfect space.
Planning
The more time you spend on your project, the more fluid it will be. It may sound obvious, but don't be tempted to start working before you've thought through every last detail. First calculate the size and layout of the extension and consider what you want and need from your new space. Do you need a kitchen/dining room? Do you want to use the space for entertainment or relaxation? Do you need access to other rooms or the garden?
Natural light
You don't want your new space to be dark and gloomy, so make sure you make the most of all sources of natural light. For windows and doors, plan where they will go and make them as big as possible to let in the light.
Don't forget that if you have the option, you can also illuminate from above with a glass ceiling, or good artificial lighting. The ceiling glazing not only looks fantastic, but also brings 40% more light than vertical glazing.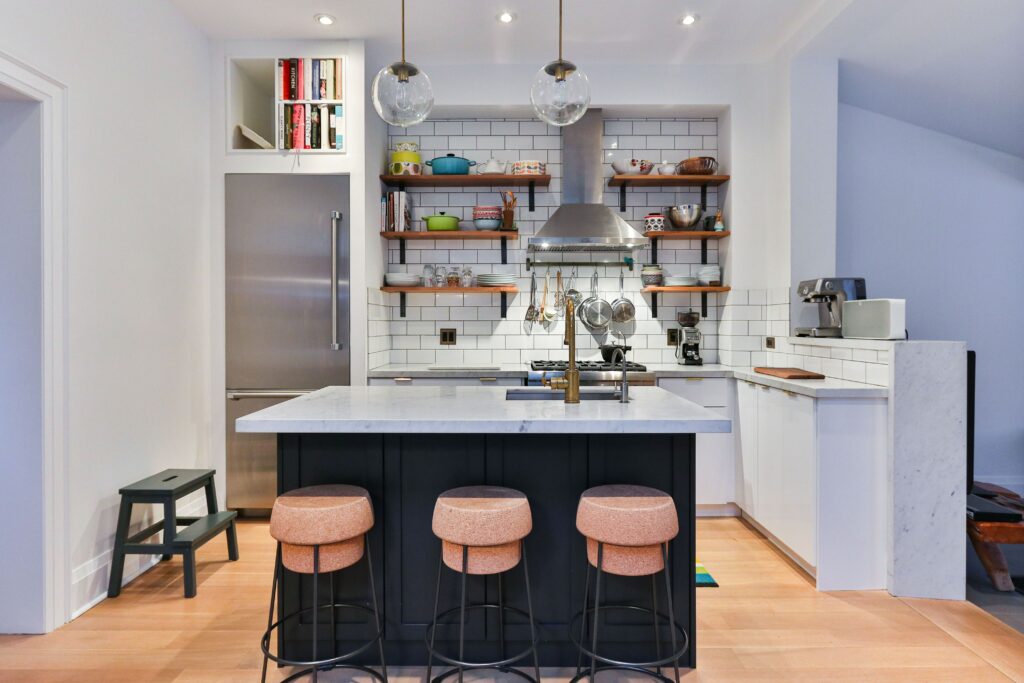 Find an architect
You will then need to find an architect or designer to guide you in your planning and help you bring your ideas to life. If you have the option, take a look at some of the projects they have done.
Quotation
Your architect will be able to draw up an estimate that meets your needs. It is always prudent to have a contingency budget of around 10% to cover any unforeseen expenses.
Building Licence
You will need to check whether your plans are under permitted development or whether you need to apply for a building permit. A building permit can take up to 10 weeks to be granted, so be sure to allow enough time to cover it.
For more information on Building Permits and Building Regulations, visit –
https://es.wikipedia.org/wiki/Licencia_de_obra
https://ajuntament.barcelona.cat/ecologiaurbana/es/tramites/tramitacion-telematica-de-licencias-de-obra
Single storey extensions are the types of projects most likely to be approved under permitted development. Don't forget that you will still need to obtain Building Regulation approval. If you use an architect or specialist firm to help you with the process, they may be able to guide you through this process.
Choose a builder
It is advisable to spend some time researching the builders and asking friends and family for recommendations. Costs can vary from builder to builder, so it is worth asking for at least three quotes to compare. When you have decided on a builder, ask them to draw up a proposal and mark a date on the calendar.
Payments are usually scheduled based on the completion of specific elements of the construction and you'll probably be asked for a deposit before work begins.
NEVER pay the full cost of construction before starting the project.
Choose aluminium
It is always advisable to use this material, in doors and windows of the house, as it is better insulator than PVC and does not help global warming. Aluminium is a material that needs very little maintenance and is very durable and since we want to enjoy our new kitchen for years, there is nothing better than aluminium to help you. It is also a 100% recyclable material and with that you would help make your home more sustainable.
Talk to kitchen designers
Now comes the exciting part when you can start planning your dream kitchen. The architect may have already planned the basic design of your kitchen, but now you can finalize the design with a specialized kitchen designer. They have a lot of knowledge about the latest products, accessories and their experience will give you many ideas.
At this stage, you choose where to locate the electrical outlets and plumbing. You will also need to confirm the location and size of the windows and doors you want.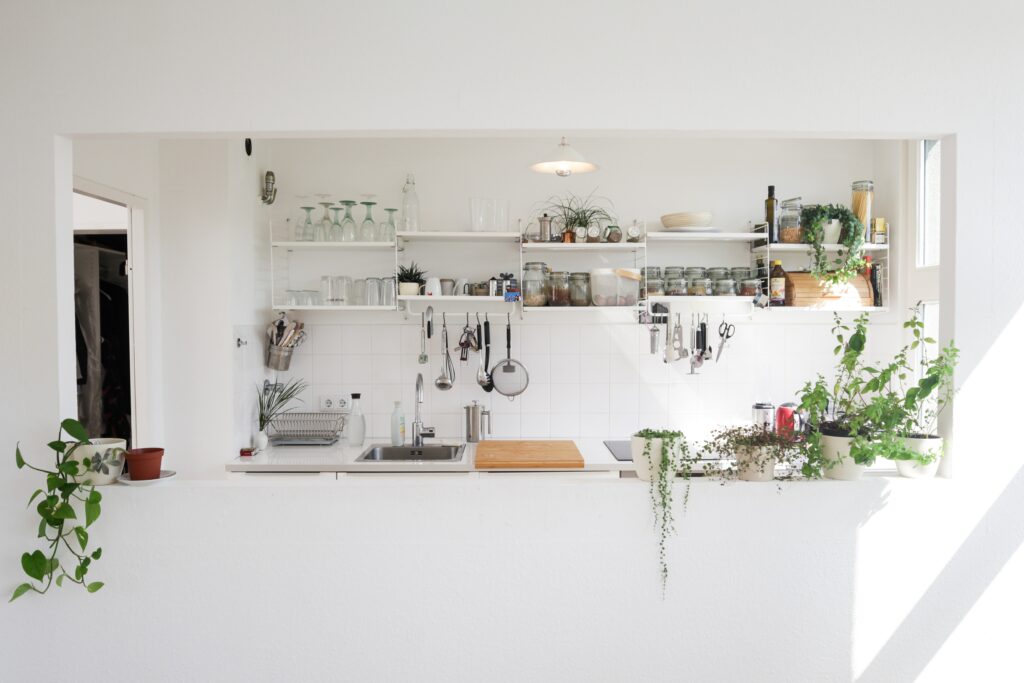 The work!
They have gone through all the planning stages and now the construction work begins. There are two stages in construction: "first fix" where work begins on the walls, floors, plumbing and electricity and the "second fix" where all work is completed, usually after plastering.
When the construction work is done, you will have to be very careful with any problems that may arise related to the finish. Be thorough, it can be difficult to get people to come back and fix things after the final payment has been made. Only make the final payment to the builder when you are completely satisfied.
Once everything is in place, it's time to open a bottle and toast your new and lovely kitchen.